PMR Tx Bluetooth Stereo A2DP Transmitter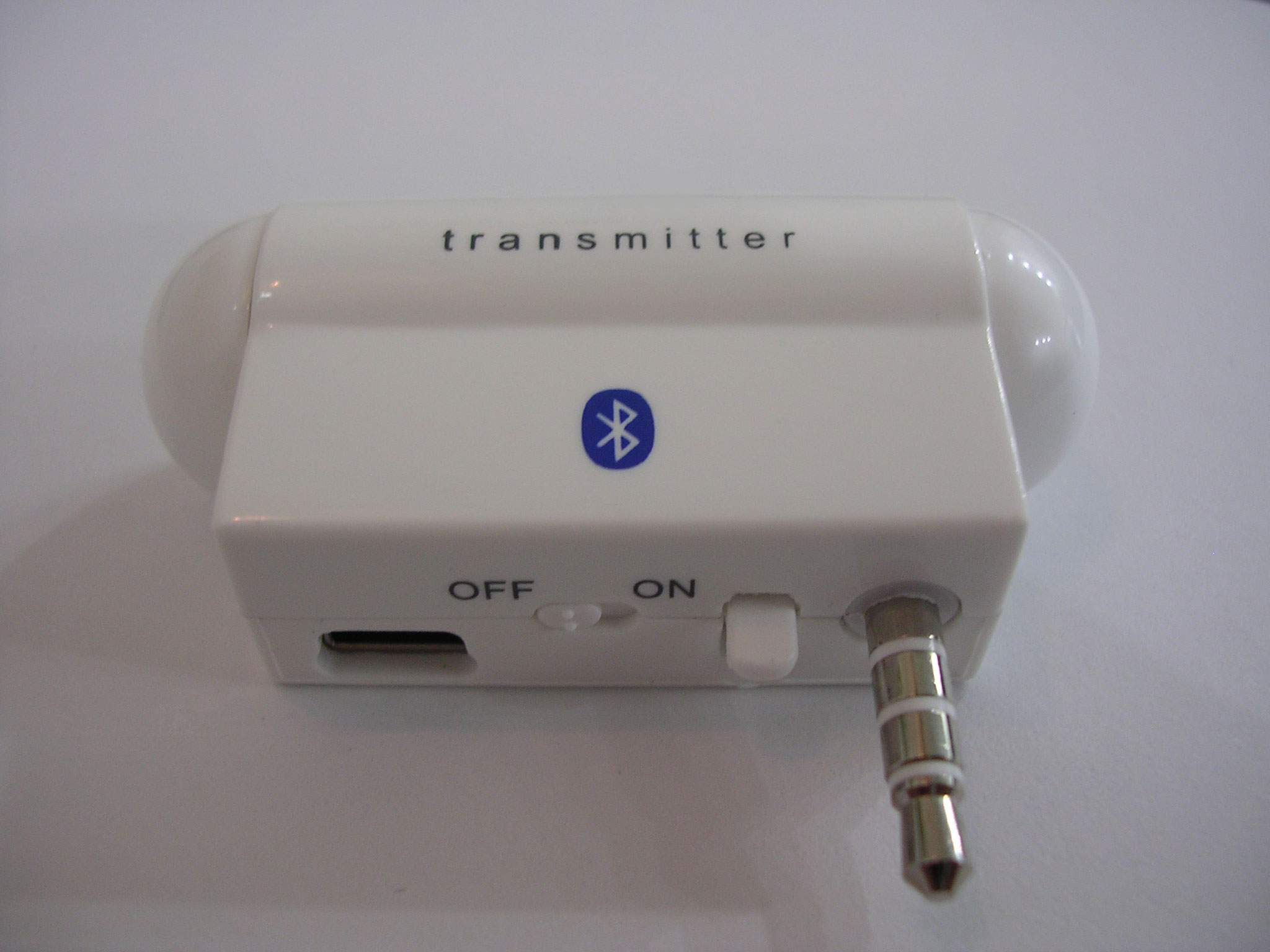 PMR Tx Bluetooth Stereo A2DP Transmitter
The PMR Tx is the transmitting end of the Tx+Rx combination. However, it can be used separately with any A2DP compliant Bluetooth receiver including stereo headsets such as the PMR Stereo Headset. See the Tx+Rx information below for a general overview of how the Tx should work.
The PMR Bluetooth Stereo transmitter and receiver (Tx+Rx) offers the latest innovation in Bluetooth technology. The Tx unit transfers stereo audio from music or audio players such as MP3 players or Apple iPod to the Rx Bluetooth stereo headset/receiver wirelessly and freely. Rx is also capable of simultaneous connection to a Bluetooth enabled mobile phone. You need never miss a call while enjoying your music wirelessly. As a plug and play product, Tx and Rx will search, pair, and connect themselves automatically.
The Tx unit plugs into your MP3 player, iPod or other playback device and, using Bluetooth technology, wirelessly sends music to the Rx unit or to your Bluetooth Stereo headset. The lightweight Rx unit allows you to plug in a stereo headset or portable speakers. In the case of headset usage you can wear the Rx unit on your lapel or in a shirt or jacket pocket. Provided you and the Rx are within range of the Tx unit you will be able to listen to music from your music player – wirelessly.
Brand: PMR
Part Number: PMRTX3C2PMR-RET
Current Ver: Ver A
Release Date: March 2007
Bluetooth Ver: Version 1.2
Specifications:
Compliant with Bluetooth V1.1 and 1.2 specifications and fully qualified Class 2 device.
Typical operation now 20m distance.
Can use the same stereo earphones supplied with the MP3 player
Advanced call handling features including reject, mute and transfer of calls
Can be used as a Bluetooth Headset with earphones (not supplied)
Compact and ergonomic design
Charged from USB port, USB charger cable supplied 4hrs talk time max. , 100hrs standby (phone dependent)
Visual and audible indicators
Integrated clip for easy attachment to shirt or blouse etc
FCC, CE and BQB Qualified
Documents and Support :
Declaration of Conformity. Click here for Certificate
We declare that product NSTX3C2XXX conform to R&TTE Directive 1999/5/RC
FCC ID: TNZNSTX3C2XXX and TNZNSRX3C2XXX
CE 0678