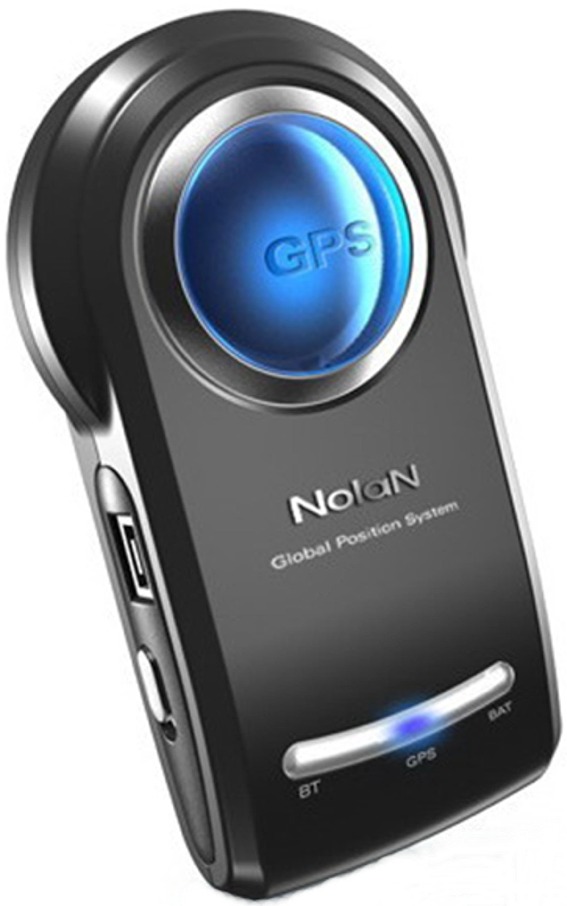 PMR Bluetooth GPS Receiver - Coming Soon
The NolaN NBGPS4C2M GPS Receiver offers ultra-low power consumption integrated with Bluetooth™ technology. Its outstanding quality and performance make it an excellent navigational and positioning aid tool when used in conjunction with GPS Mapping software installed on Bluetooth enabled devices, such as a laptop, smart phone or PDA.

The NolaN GPS Receiver uses SiRF Star III technology, making it possible to track GPS signals at far lower signal levels than is currently possible with competing autonomous GPS solutions. This high-capacity navigation system connected to your Bluetooth™-enabled device results in a high-performance, intelligent and dynamic destination guidance system. The embedded Class 2 Bluetooth™ transceiver and the built-in Bluetooth™ Serial Port Profile supports wireless connection to your laptop, smart phone or PDA within a 10m radius. The NolaN GPS Receiver in conjunction with your installed GPS Mapping software points the way easily and reliably.
Brand: PMR

Features:
Size

76.8 x 41.9 x 20mm

Weight

55g

Internal Battery

950mAh rechargeable Lion Battery

Main power input

5 ± 5% VDC input

Power consumption

350 mW (cont. operation mode)
1.1mW @ shutdown

Bluetooth™ Interface

Bluetooth™ Class 2
Version2.0+EDR SPP
(Serial Port Profile)
Within 10 m (33 ft) range with no obstruction
NMEA 0183 v.2.20, GGA, GSA, GLL, RMC, GSV and VTG
Baud rate 38400

GPS Receiver

Up to -159dBm tracking sensitivity on SiRF Star III technology
20 channel GPS Receiver for fast accurate positioning

Time to First GPS Fix

Hot Start - 5seconds typical
Warm Start - 38 seconds typical
Cold Start - 42 seconds typical

Operating Temperature

-10 to +60°C (14 to 140°F)
Retail contents include:-
• Nolan GPS receiver
• USB Charging cable
• Car charger
• User Guide

Documents and Support :
Declaration of Conformity. - Available soon, email to request a copy